FAQs
How do I apply for a job at KCDC?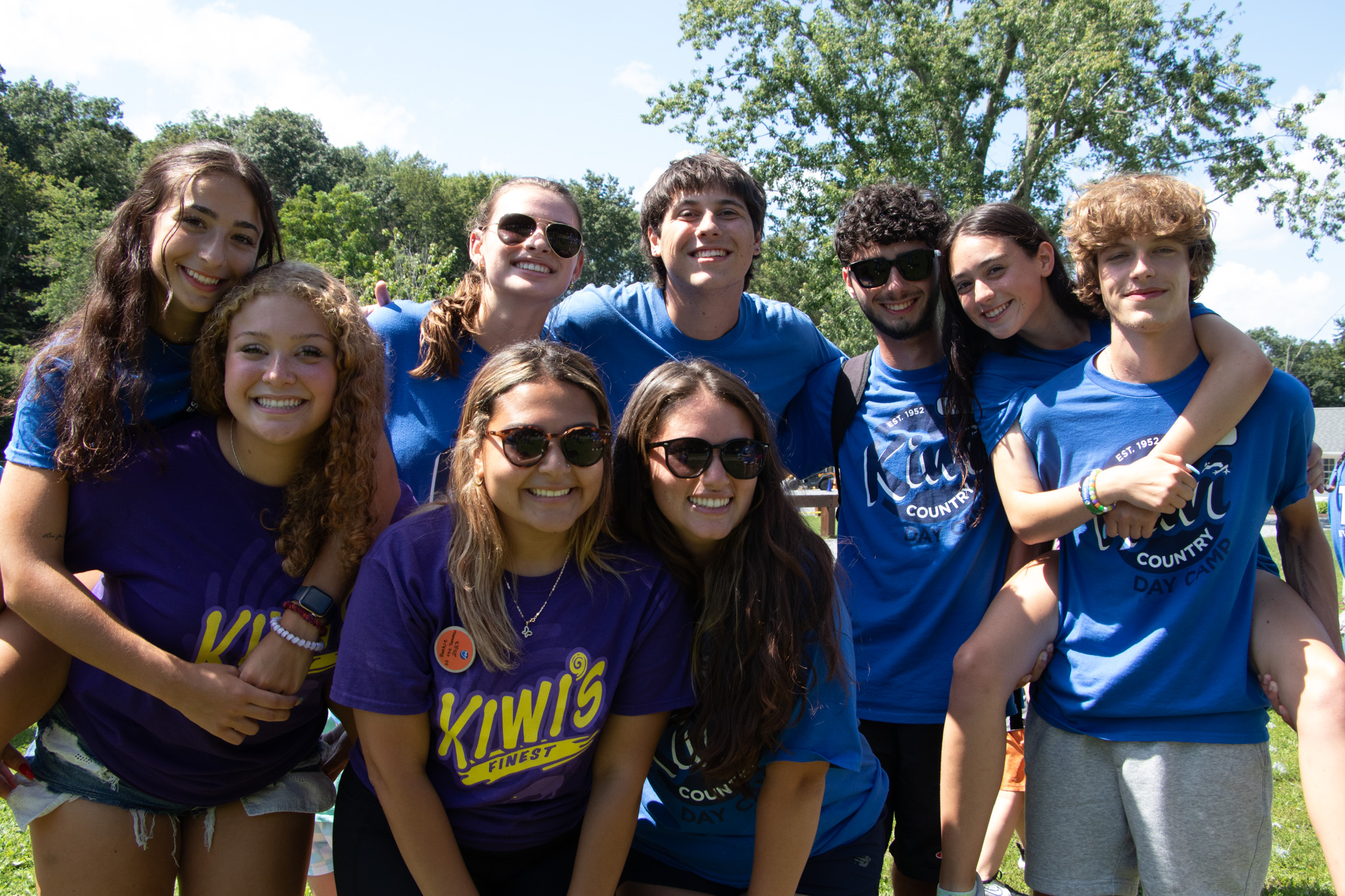 Applying is easy, simply click here to begin your online application. You may log back into the staff portal at anytime to update your application.
What positions are currently available?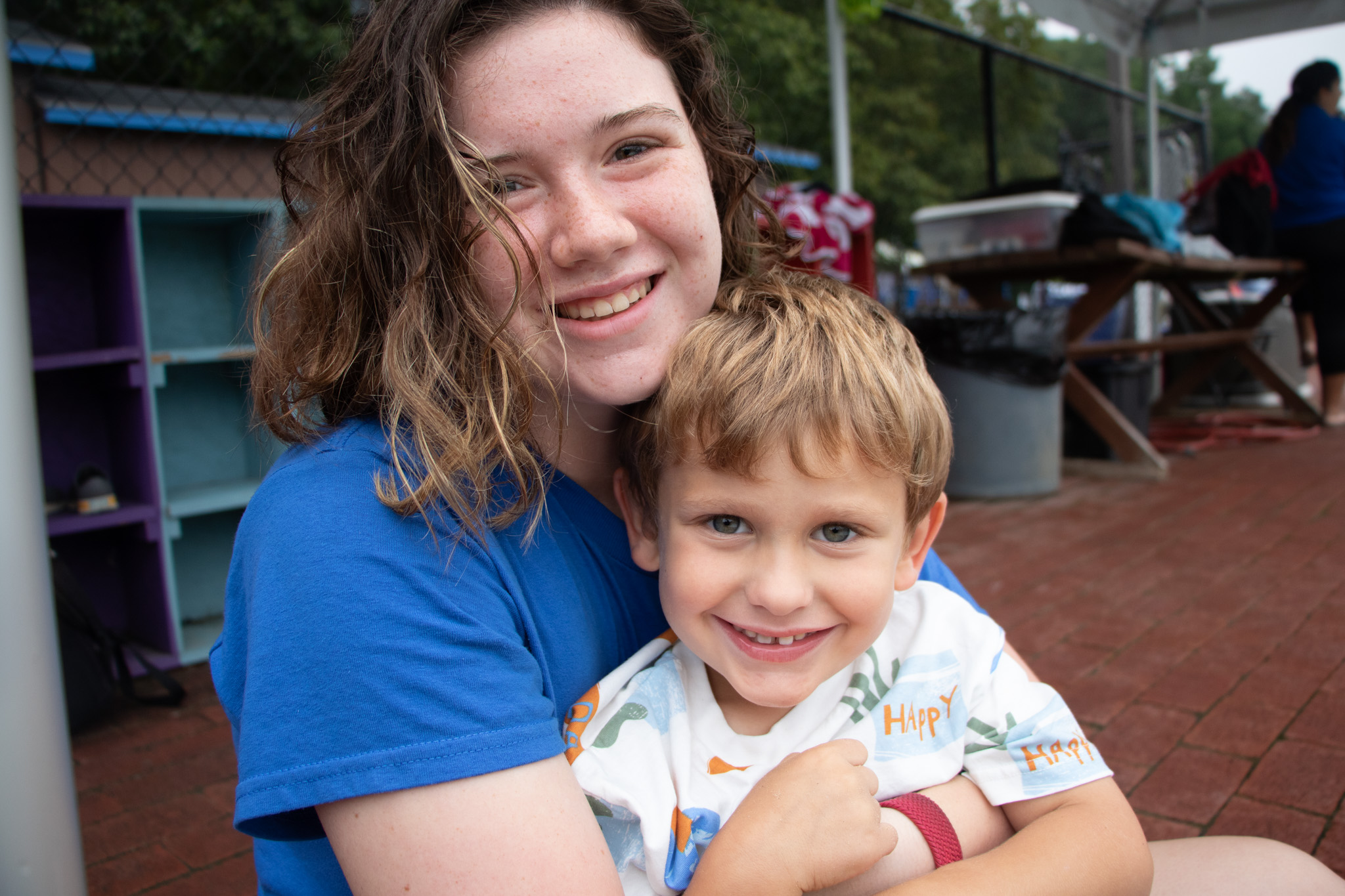 The following positions are currently available for the  camp season and our year-round event team.
Athletics Instructor –  Prior experience a plus.
Arts and Crafts Specialist – Must be highly organized and creative.
Ceramics Specialist – Prior experience required.
Cooking Instructor – Prior experience required.
Counselor – Must enjoy working with children.
Division Leader – Experienced teachers only.
Dance Instructor – Prior experience working with kids a plus.
Fishing Instructor – Prior fishing experience required.
Food Service – Prior experience in high volume, fast pace setting preferred.
Games and Tournaments Specialist – Must be high energy and creative.
Gate Greeter – Must be friendly and highly organized.
Group Leader – Must be a certified teacher or parent.
Gymnastics Instructor – Prior experience required.
Health Department – (RN or EMT).
Hydration Specialist – Heavy lifting required.
Jewelry Making Specialist – Must be highly organized.
Lego Specialist – Must be creative, physics background a plus.
Lifeguard – We will train you!
Mental Health Specialist – Experience in behavioral health required
Music Specialist – Prior experience working with a variety of age ranges is required.
Nature Specialist – Prior experience required.
Pool Maintenance Coordinator – Will train; must be highly organized and detail-oriented.
Preschool Sports Instructor – Prior experience with preschool age required.
Photography Intern – Experience in high pace setting, capturing images of children a must.
Ropes Course/Outdoor Adventure Facilitator –  We will train you!
Theatre Specialist – Prior experience required.
Van Driver – Prior experience required.
Water Safety Instructor – We will train you!
TEAM Application
We are currently accepting applications.  Applications are best completed on a computer and will take approximately 10 minutes to complete.
What does it take to become a KCDC TEAM member?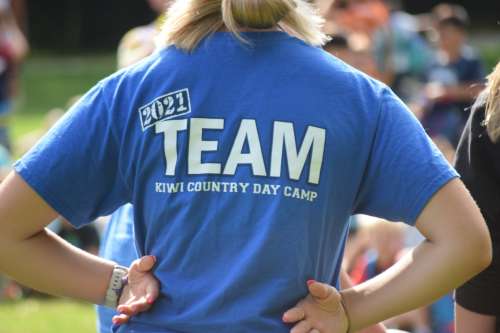 Belief that you can make a difference in the life of a child

Capable of working well with children of all ages

Ability to be  a positive role model

Responsibility, patience, kindness, and a strong camp spirit

Desire to foster good self-esteem, creativity, and fun

Commitment to working as part of the TEAM

Willingness to pitch-in and go the extra mile

Love of the outdoors – in any weather
Do I need references?
YES. At Kiwi Country Day Camp we require 3 personal references and carefully check the references you provide. Applicants undergo a full criminal background check .  All of our counselors and specialists are managed and coached by members of our Leadership TEAM.  All TEAM members, both new and returning, go through an extensive training program which enhances their overall skill level regardless of their experience level.
What are the camp dates & times?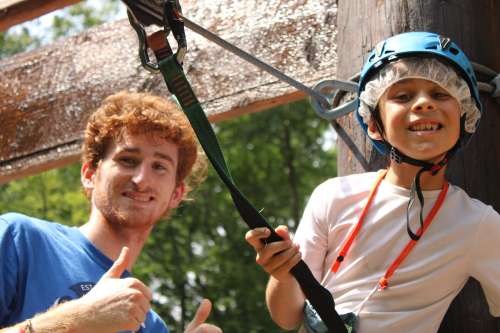 Kiwi Country Day Camp opens on June 27, 2024 and ends on August 16, 2024. There is no camp on July 4th & 5th. TEAM members must work all 35 days of camp and attend all team development sessions which occur in June. Applicants are required to be available Monday – Friday, 8:15 A.M. – 4:15 P.M. daily.
What if I have a family commitment, college orientation or a wedding that I MUST attend?
If your College Orientation conflicts with camp, you must provide KCDC with a letter from your school stating the orientation dates.
Personal appointments should not be scheduled during camp days unless absolutely necessary. If there is a commitment that is unavoidable during the summer, you must discuss this with a member of the Leadership TeEAM and obtain their prior approval for the time missed. You will not be paid for days missed.
Emergencies, of course, happen. If you are ill or have a medical or family emergency, please call the office (914-276-2267) or email jobs@kiwicountrydaycamp.com to let us know right away, preferably by 7:00 AM that day (if not the evening before).
In all cases of absence, please give KCDC as much advance notice as possible. We need to provide coverage so our campers' days can continue to run smoothly!
What should I expect from the TEAM development?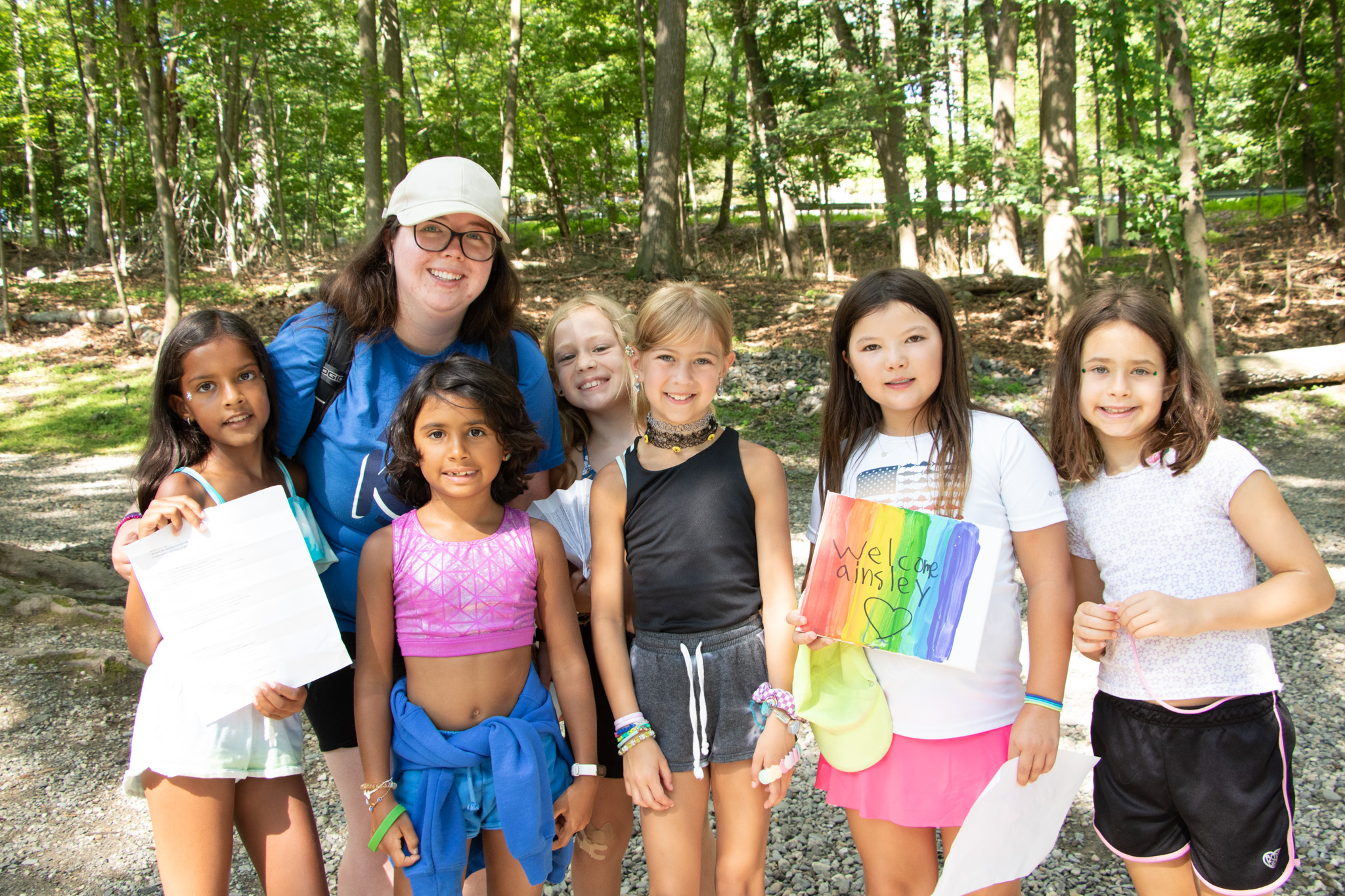 As an ACA accredited camp, we require all TEAM members to participate in 24 hours of training prior to the start of camp, which will cover all aspects of camp and the expectation of you in your role as a counselor or specialist. This also gives you an opportunity to get to know the other counselors and TEAM members. TEAM development will give you useful tools in order to manage various situations you may come across at camp.
What about salary and meals?
Our compensation is very competitive and varies by position. TEAM members are paid bi-weekly. We provide all TEAM with breakfast each morning from 8:00am-8:30, which includes coffee, tea, and bagels. Counselors and group leaders are expected to eat lunch with their campers daily. Program specialists will be assigned meal times to break for lunch.
KCDC provides a hot lunch, salad bar, and snacks each day. Lunch includes a hot entrée, full salad bar, pasta bars and fresh fruit. All food we serve is prepared in a nut aware environment and is readied with no nut oils or products. No food or drink (except water) is allowed to be brought in from outside. We have children at camp with severe – often life-threatening – food allergies.
Please contact a Leadership TEAM member before camp if you have any medical or dietary restrictions.
Do I have to be at camp every day?
Yes, every TEAM member is required to be at Kiwi Country Day Camp every day of the camp season. Consistency and continuity with our TEAM is crucial to our campers' security, learning and enjoyment! If you have unexcused absences, are regularly late or leave early other than for emergencies, your employment may be compromised. Excused absences would include, but are not limited to, prior commitments for which the absence is approved by Kiwi Country Day Camp prior to the start of camp (i.e. college orientation).
What do TEAM members say about working at KCDC?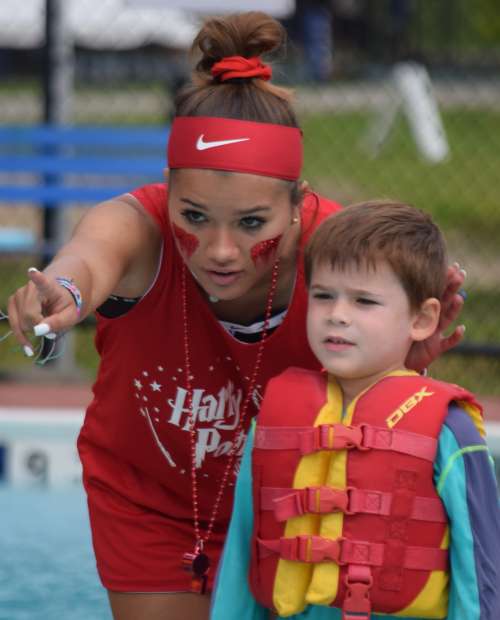 "I have never had a job before where I happily got up early every single morning Monday-Friday other than this job. By far the best job I've had!"
"It was amazing , good energy everywhere and always !!! A true blessing."
"Every year has been better than the last. That's why I keep coming back. :)"
"It's unbelievable. I didn't think it would be a giant family and I loved it more than I can explain."
"This is the greatest job in the world. I wish I could do this forever."
"I really liked the opportunity this year to work with kids, and give them the summer that I had experienced as a camper."
"The amazing emphasis on "team"; culture of inclusion and caring; feels like family."