The Program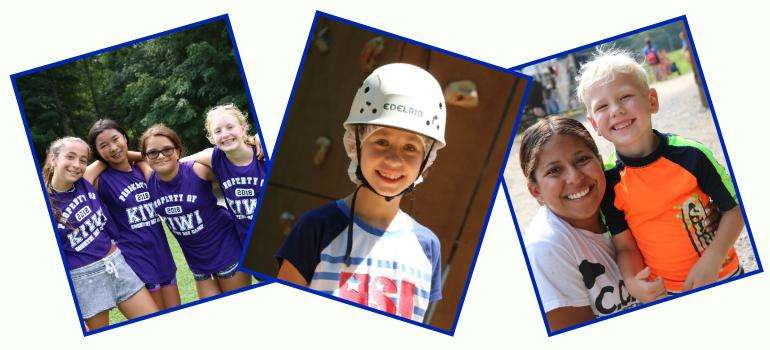 Kiwi Country Day Camp offers innovative and age-appropriate summer programs for children ages 2-15.
Kiwi Country Day Camp's program adapts to the needs of our campers as they grow up.  Our campus is intimate enough not to overwhelm our littlest campers and our programming is diverse enough to engage the interest of pre-teens and teenagers.  All campers enjoy the many activities KCDC has to offer but at a skill level appropriate for the age group.
Our summer camp program runs from late June through late August.  The full day program is offered from 9:00am-4:00pm and includes bus transportation from 15 locations throughout N. Westchester & Fairfield Counties, daily hot lunch and snacks, daily instructional swim, supervised activities, special events, trips and more.  Busy parents have the option to drop off as early as 7:30am and pick up as late as 6:30pm.  All campers have the option to attend KCDC for 4 to 8 weeks, which do not need to be consecutive.
Learn More About Our Programs …