History
1952 - present
The Kiwi Country Day Camp that we know and love today, was opened in 1952 by Lou and H Bellotto as Camp Kiwi. Lou was a teacher with an MA from Georgetown University and H had a business background.   
When the property was purchased, it was a sprawling farm with just two small buildings on it. Even though many did not understand what they were doing, Lou and H could see the glorious potential and decided to open their first season with just 9 campers!  
H worked behind the scenes while Lou was the face of Kiwi.  Lou's energetic and uplifting morning camp assemblies were the highlight to the start of each camp day.  The camp cheer he developed in the early 60's, "Rah-Bay!" lives on today throughout camp.  It means "May all good things happen to you."
For Lou and H, KCDC was more than just a camp, it was a very special place where everyone fit in, each child had something special to add, where memories were built to last a lifetime, and children soared.  
Lou and H had two children, Karla and Ivan.  After the passing of their parents in 2008, Karla and Ivan were eager to assume the day-to-day operations of camp.  Karla cheerfully greeted each camper upon arrival and Ivan made sure the surroundings were always beautiful, inviting, and safe.  
In 2018, Will Yahr joined KCDC as our Director.  Will grew up in Pittsburgh, PA and has a life-long passion for camp attending and working throughout his life.  Will believes camp is in his DNA. For Will, SUMMER = CAMP.  He wants to ensure all our campers create outstanding memories that last a lifetime.  Will, his wife, Dana, and their two daughters, Mallory and Livie, are incredibly excited for this summer.  
 Fun Facts about Kiwi Country Day Camp:
The name is derived from the Kiwi bird.  The Kiwi bird is a flightless bird, from New Zealand.  Lou and H felt that through all the wonderful experiences that children would develop at Kiwi, in terms of building everlasting friendships, self-esteem and confidence would allow them to soar.
There have been over 30 TEAM (staff) marriages at Kiwi.
The pond is fashioned in the shape of a whale.
KCDC used to have a farm. It included: 10 horses, chickens, bunnies, donkeys, llamas, peacocks, goats, turkeys and sheep. 
Way back when, there was an actual canteen where campers could choose their ice pop. Now we have The KCDC Creamery where you can choose your ice cream.  Shazam is a favorite (cotton candy flavor with marshmallows).
Lou hand wrote inspirational posters that were posted in the cafeteria.  Some of his favorites were: "

Make your community a better place to live."

  "

This is your summer vacation, it always has to be as much fun as possible!"

  "

If someone says to you, 'Have a good day,' reply by saying, 'You have a better one!'" "

Enjoy simple things."
We had our own radio station in the pavilion on the 60's and 70's.
There were only two pools originally.  In 1995 two additional pools and two tennis courts were built.
KCDC used to host campouts for the older campers.  Lou and H made them blueberry pancakes in the morning. 
KCDC is truly a magical place!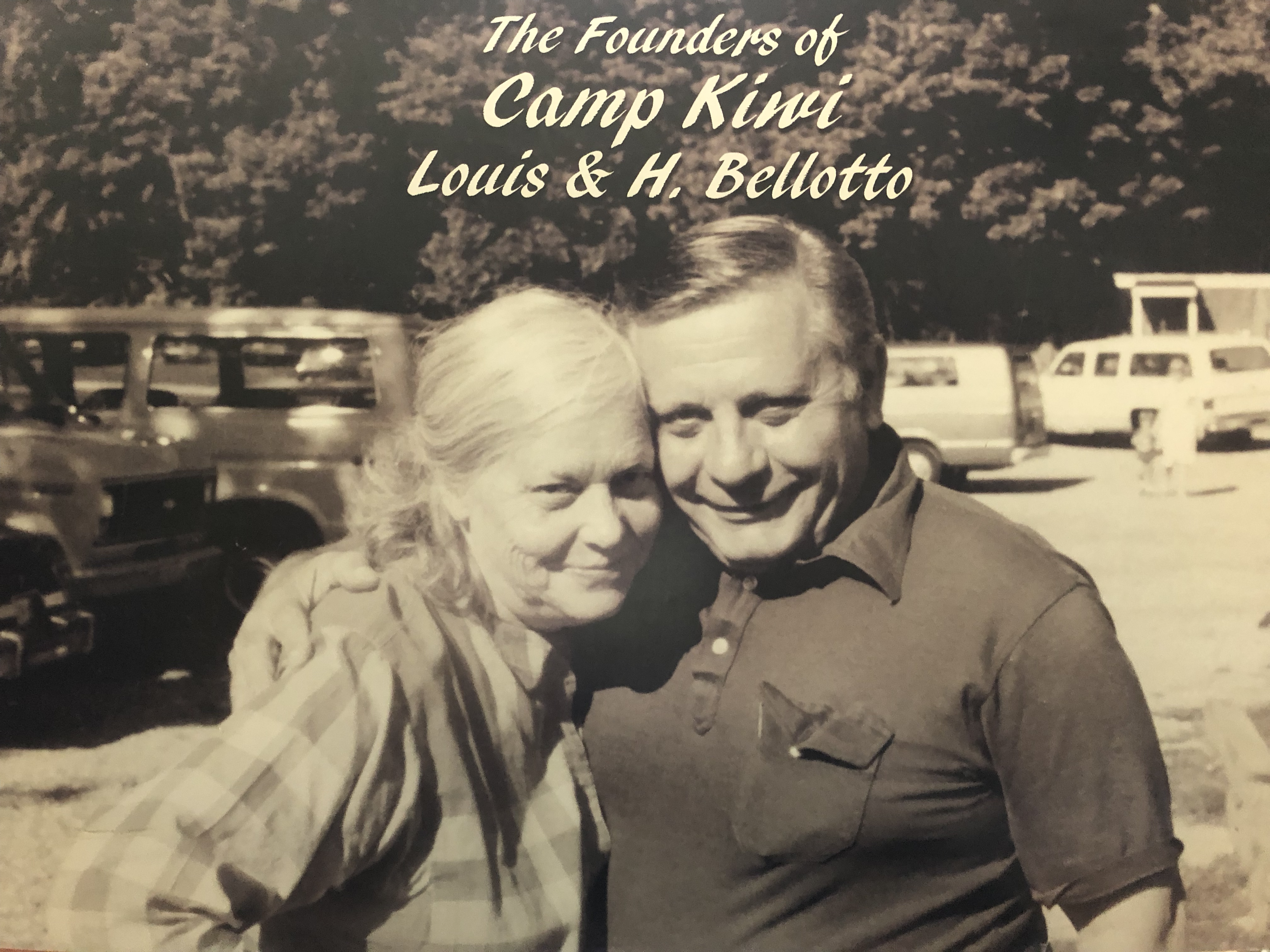 Lou and H Bellotto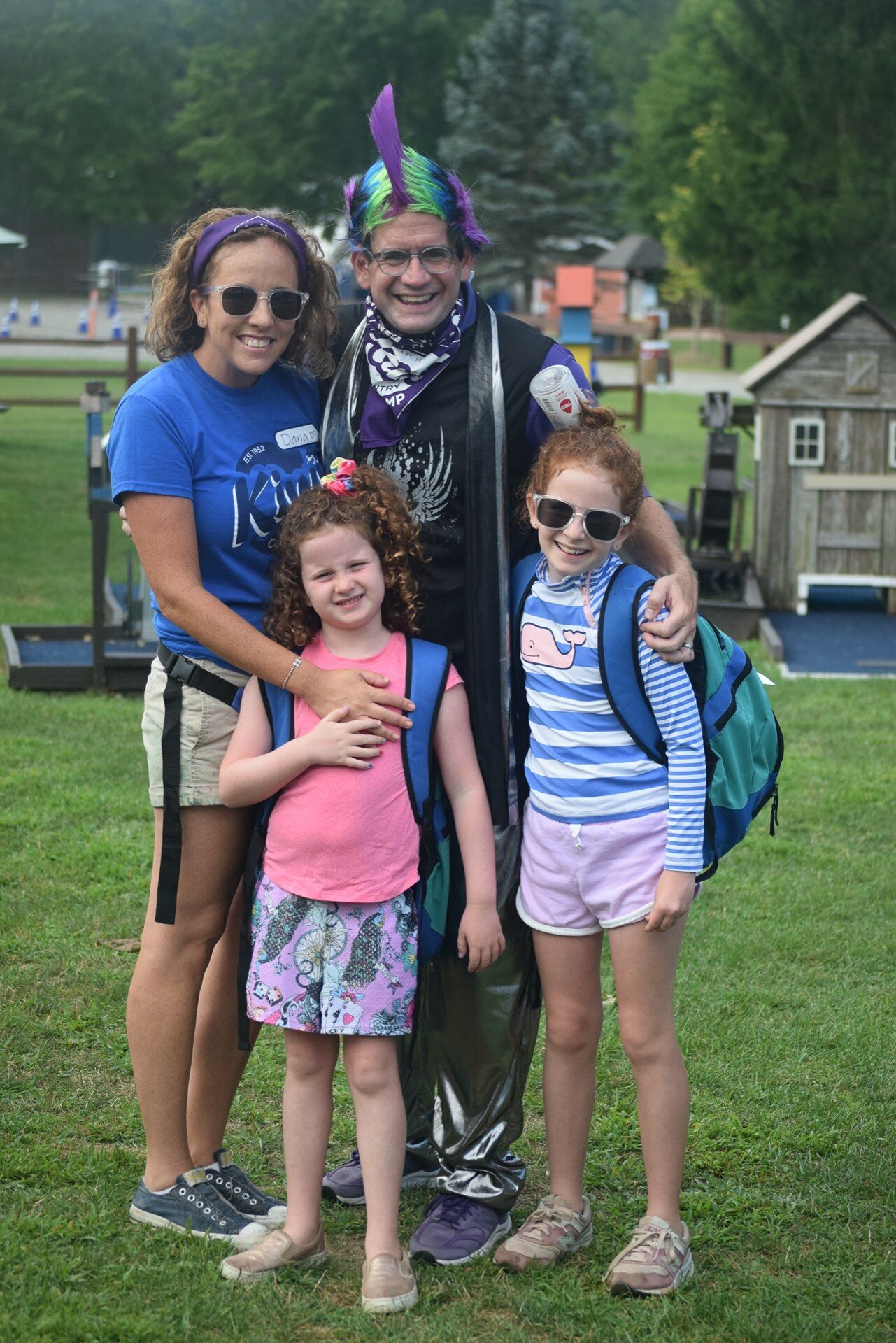 Will Yahr and Family (Dana, Mallory and Livie)